Monday night began the one week vacation up the West Coast to the Pacific Northwest.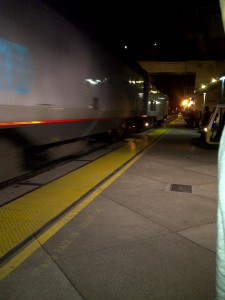 I took the Amtrak up to Portland, OR from Emeryville.  The Coast Starlight left around 10:30 and went thru many cities including Davis, Sacramento, Chico, Eugene, and Salem.  The seats are extremely comfortable as they recline and you also have a leg rest that you can put up.  It is very similar to sitting in 1st class on a plane.  Every seat has an outlet as well which is great as this trip was a total of 17 hours.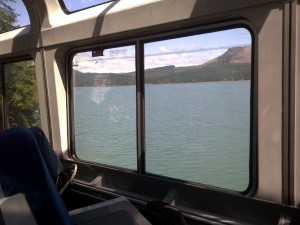 If you wake up early enough you can see Mount Shasta while the sun is coming up.  It is such a beautiful ride thru Oregon, seeing the Willamette River and the stunning greenery and snow capped mountains.  There is a glass enclosed viewing room which provides optimal panoramic views.   The whole trip feels very Oregon Trail-ish which I loved.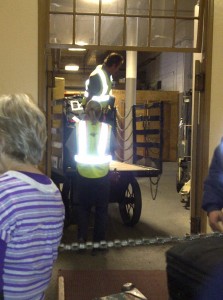 When you go to get your luggage at the station, they even bring it in on a wagon!  What year is this?
Another perk of taking the train is it drops you off right in Downtown Portland, in the Pearl District.  I highly recommend taking the train if you have a little extra time to dilly dally.  AAA members get a discount on Amtrak.
I stayed at the Ace Hotel which is a small chain that also has hotels in Seattle, Palm Springs and Manhattan.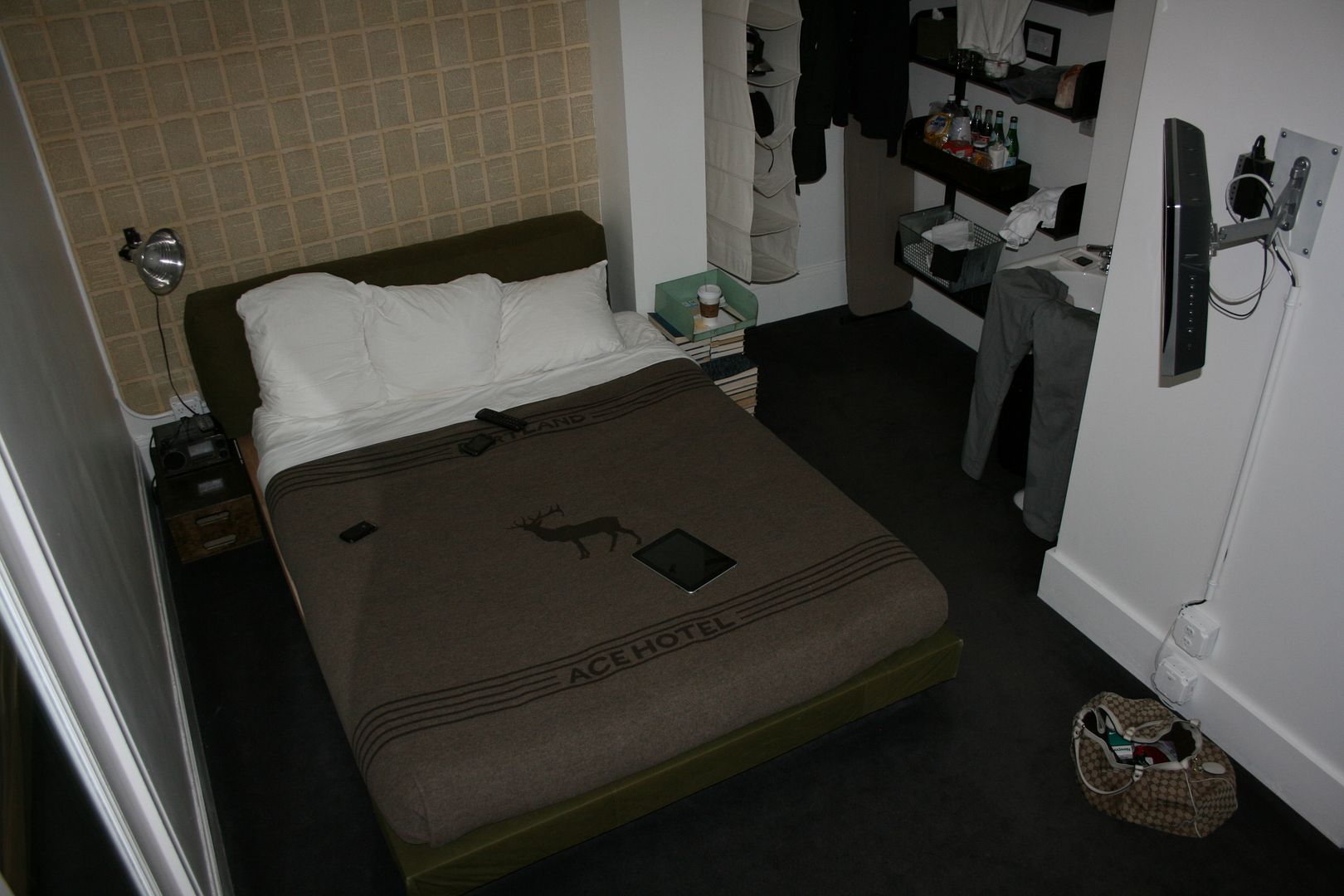 Located in historical downtown Portland, it is a small, trendy boutique hotel that is very hipster and funky yet cozy at the same time.  They gave me a nice corner room which gave the room a lot of natural lighting.  The rooms are very small but definitely cozy.  I lucked out and got a room with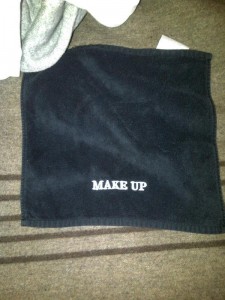 a claw foot tub instead of a shower.  I liked that the hotel had Malin + Goetz toiletries but I was annoyed that they did not provide body lotion.  What I did love was that they provided a black face towel that said "Makeup" on it.  Absolutely brilliant!  I also loved that the hotel provided complimentary bikes to cruise around town on.  I would definitely stay here again.  One more bonus- Stumptown Coffee has an outpost at the hotel for those of you coffee connoisseurs.
For my 1st dinner in Portland, we went to a new restaurant in the Pearl District called Brix Tavern which serves American comfort food.  It offered many options for very reasonable prices.  They started us off with delicious buttery rolls that gave Red Lobster's biscuits a run for their money.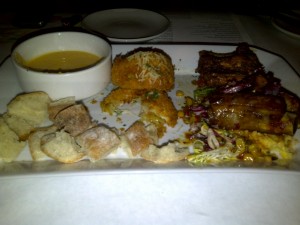 The herb butter it came with was the icing on the cake.  We shared the Tavern platter which came with buffalo wings, onion rings, cheddar fondue and bread, and bbq pork ribs on top of creamy polenta.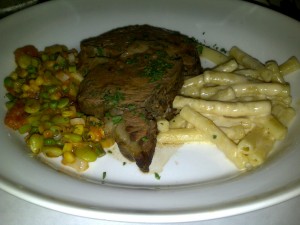 For the entree I shared the Prime Rib and a Roasted Chicken Pot Pie.  The Prime Rib was ordered medium-rare and came out almost medium-well.  Boooooo!!!  It came with a vegetable succotash and truffled mac & cheese.  The mac & cheese had a great sauce but I didn't love the long tube noodles used.  The Roasted Chicken Pot Pie was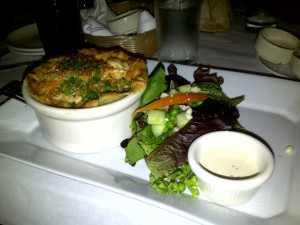 delightful with big chunks of chicken and a yummy oat butter crust.  You also have the option of getting the pot pie with rotisserie turkey or prime rib & Portobello mushrooms, or mushrooms & seared greens.  The best part was the $30 bill.
Day 2….To be continued….