Yes, you read that correctly.  My Alma Mater, Vallecito, had an unofficial 20 year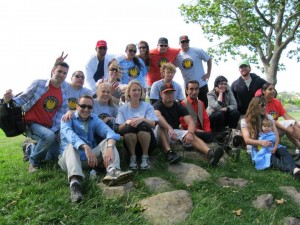 reunion. And it was totally radical, even more than the slap bracelet.  It was held at none other than the prestigious elementary school known as Vallecito of course. Students of the class of 1991 were invited to celebrate this milestone by partaking in a lovely and mildly competitive game of whiffle ball while enjoying a bbq and a keg.  That's right, a keg.  We shoulder tapped some guy at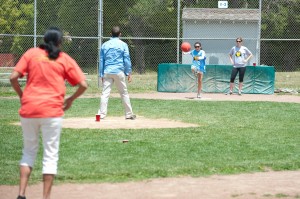 the liquor store to buy it for us and it worked!  As people started trickling in, you could feel the energy and the anticipation of who was going to show up next.  It didn't matter how much time had passed, it was so easy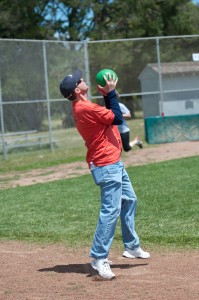 for everyone to pick up as if not a single day had passed.  (Except for a certain someone who had some venting to do regarding certain kindergarten behavior).  Mr. Lakin, one of our 5th grade teachers, showing up was a big highlight for me and very indicative of the relationship our class had with our teachers.  After some catching up and polaroid pictures, it was time to start playing.
Katy Atchison had been able to re-design Vallecito's logo from a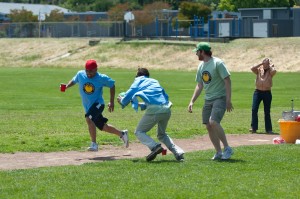 picture which Ando then used to make t-shirts.  These were used to decipher the 4 teams.  Unfortunately, the winds did not agree with our plan. Luckily, there was a back up plan.   Kickball!  With the keg playing permanent 2nd baseman.  After my team totally kicked ass, we decided to start bbqing.  We ate, checked out the playground, ran some obstacle courses and combed our hair for the class pic. What a wonderful day!  But wait, there's more!
We then all headed over to Lococo's because where else would we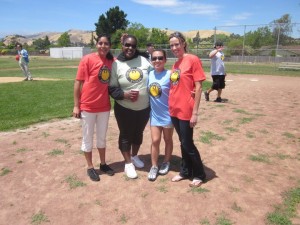 go?  We ate pizza, watched Ando's kid chug a Sierra Nevada and had a great time. We ended the night at Trevor's.  No one took their bras off but Amanda Novak did freak some old dude.  It was a fabulous way to spend a Saturday.  I know a lot of people don't enjoy or look forward to school reunions but as my friend Cory Ogden pointed out, there are no bad memories of elementary school.  And I couldn't agree more.  Big props to Ando Torrey for putting this event together, to Darren Nolan for being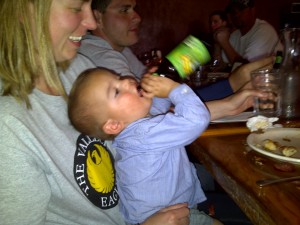 the paparazzi and Mr. Lakin for being yard-duty!  And even bigger props to everyone who came out and took me back to the lost days of innocence.  Yes, I was innocent at one point in my life….why does that make you laugh?