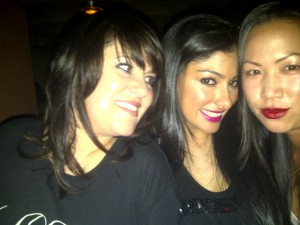 FTC Skateboarding celebrated their 25th Anniversary party last weekend!  Started in the back of a ski and tennis shop, they opened their first shop on Haight Street in 1994.  The brand now includes stores in Sacramento, Tokyo and Barcelona.   I was honored to be a part of the celebration as I have always loved rocking their clothing.
I first was introduced to FTC gear when I was in high school thanks to my friend Ando Lando aka Ando the Hero (you may have seen him at the shop on Haight Street).  It was an instant hit with alot of the TL kids.  When I went down to Santa Barbara, I continued to rock the t-shirts and visor so I could represent the Sucka Free down in SoCal.  I remember we even had an FTC bumper sticker on our front doorwhen we lived on Trigo as we liked to tell people it stood for F*** the Cops.  Ahhhh the days.  When my first nephew was born, I made sure to stop by FTC and pick up a onesie so he could represent too.  Even to this day, I realized that whenever I travel, I am usually wearing either an FTC or Giants t-shirt.  For me, it's not only a brand of clothing, its a reminder of my younger days.
For their 25th Anniversary Party, FTC threw a huge bash at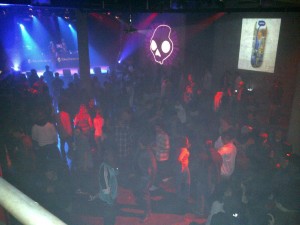 Mezzanine.  Ando was the first person I saw as he was the FTC photographer of the night, taking pictures of people as they walked in.  There was so much mary jane going around I think I got the munchies within 5 minutes of being there!  This is when keeping candy in your purse comes in handy.
There was tons of live performances including Hieroglyphics, Souls of Mischief, Much Muchacho from Barcelona and these guys from Japan, Zen La Rock and his dancers who were very entertaining with their Kid N Play hairdos.  San Quinn got on stage and got the crowd excited with "The Hard Way".  What got everyone super rowdy was his fancy footwork.  My personal favorite was him doing the Running Man.  Bailey came out and they performed "Black and Orange" which has become an anthem for Giants fans.  Big Rich then came out and performed "San Francisco Anthem" with San Quinn and Bailey.  Dave Chappelle was even making the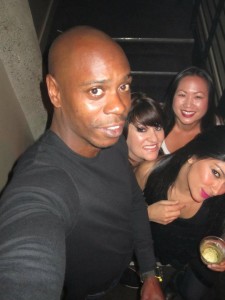 rounds, taking tons of pictures with his camera and with anyone who asked.  He told me, if this was his party, he would have a guy dressed like Waldo walking around.  I thought that was brilliant and at that point decided I needed to start dressing like Waldo and hanging out at Pier 39 and other touristy spots.  But back to the party.  The entire night was a lot of SF Pride, even more FTC Pride,  with everyone coming together to celebrate For The City.