Fourth of July weekend is coming up and you finally get a 3 day weekend!  If you don't feel like leaving town and dealing with the traffic, there is a lot to do right here in the Bay Area.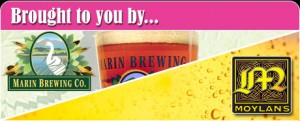 On Saturday, July 2nd, Marin Brewing Company is hosting the 11th Annual BreastFest at Fort Mason from 509pm.  This event is a breast cancer benefit for the Charlotte Maxwell Complementary Clinic.  For $45, you get unlimited tasting from over 40 breweries including 21st Amendment, Lost Coast, Lagunitas, Thirsty Bear, Pyramid as well as wine tastings.  There will also be food provided. Last year Pizza Orgasmica was giving away free pizza which was reason enough to go.  Get an hour extra of tasting by getting the VIP ticket for $55.  Remember, this is all in support of the tata's!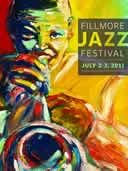 The Fillmore Jazz Festival is this Saturday July 2nd & Sunday July 3rd from 10am-6pm.  It is located on Fillmore Street (duh) in between Jackson and Eddy Streets and is the largest free Jazz Festival on the West Coast.  Besides live music, there is arts and crafts, gourmet food and cooking demos.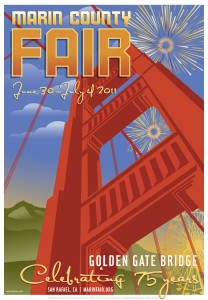 The Marin County Fair is in town from June 30th-July 4th.  The theme this year is celebrating the 75th Anniversary of the Golden Gate Bridge. Musical lineups include The Temptations, The Pointer Sisters, Ozomatli, Toots & the Maytals and others.  This year there will also be performances by Shangri-La Chines Acrobats.  Not surprisingly, you will find me eating a funnel cake, in line for the zipper or betting on the pig races.  Here is a coupon for $2 off admission good for Thursday, June 30th only.
Neko Case and the Dodos will be performing Sunday, July 3rd at the Stern Grove Festival.  It starts at 2pm and admission is free.  It is located at 19th Ave and Sloat Blvd.
Sausalito goes all out to celebrate the 4th of July.  There is a pancake breakfast in the morning followed up by a parade and picnic and the best fireworks show in Marin County.  Here is the schedule for the day:                                              8:00 AM to Noon —  4th of July Pancake Breakfast.  Sparrow Creek Montessori School will hold its 16th annual Pancake Breakfast Fundraiser from 8:00 AM to 12:00 Noon at 304 Caledonia St.,  on the main parade route.  They'll have blueberry pancakes with real maple syrup, coffee, orange juice, bacon and watermelon.  You can buy raffle tickets for prizes, like dinners at local restaurants and nights in high-end hotels.  All raffle and breakfast proceeds go to the school's scholarship fund.  For more info, contact Norah Frei at 415-272-4988.                    10:00 AM – Noon —  Parade Begins at 2nd and Main St. (Old Town) and goes down Bridgeway and then Caledonia all the way to Dunphy Park (on the waterfront near City Hall).  Bands, Floats, Politicians, Clowns, Acrobats, Flowers, Balloons and Fun, with 90+ year Sausalito resident Elmo Maggiora as Grand Marshal.  When the Parade arrives at Dunphy Park it's time for….                                                 Noon to 5:00 PM  — 4th of July Picnic, Dunphy Park  (See Map Below)  Starting at 12:00 Noon there will be live music all day, including Paul Robinson and Friends and Curtis Lawson.  There will be family games, and food will be sold by local non-profits.                                                                                                6:30 – 9:30 PM at Gabrielson Park (by Ferry Pier) —  Food and beverages will be available for sale, coordinated by Sausalito Presbyterian Church.  Music will be by Fred McCarty and Co.  To reserve a table for 6 people ($100 each) call the City at 415-289-4152, and there will also be lawn seating.  Fireworks will be set off from a barge in the Bay.                                                                               Price: All events other than the tables at the dinner in Gabrielson Park are free.
While you're in Sausalito, definitely make time to head over to Sushi Ran for $1 oysters all day long!  And maybe some Shaking Beef and a Spider Roll and…
The highlight of San Francisco's July 4 celebration is the annual mega fireworks show at the waterfront. At 9:30 pm, fireworks are set off from the foot of the Municipal Pier and from barges north of Pier 39. Best places to watch: Aquatic Park (Jefferson and Hyde streets), the Cannery, Ghirardelli Square, other waterfront spots at Fisherman's Wharf and Coit Tower. Yes, they're all touristy and you probably avoid them as much as you do meter maids, but you might find July 4 is the occasion for a worthwhile exception. Or go off-shore: See below for boats that will take you out and park in the Bay during the splashy show.
San Francisco Municipal Transportation Agency has July 4 traffic and public transportation information online.
Here are other places to celebrate the 4th around the Bay Area:
EAST BAY
Alameda Fourth of July Parade and Jubilee
10 am-4 pm
With a 3.3 mile route, this claims to be the longest Independence Day parade in the U.S. Horses, marching bands, floats, scooters, dancers and cool cars pass spectators and front-yard barbecues starting at 10 am. Followed by the city's Jumpin' & Jivin' Jubilee
of games, arts and crafts to make, music, a giant slide, bouncy house and other play structures, tattoos, music and other fun.
Parade starts at Lincoln and Park and ends at Lincoln and Webster; free. Jubilee at Rittler Park (Otis Dr. & Grand St.); admission $7-15.
July 4th Festival of Family Fun
11 am-4 pm
Music, entertainment, food.
At Jack London Square, Franklin and Water streets, Oakland. Free.
Fourth of July at Berkeley Marina
12-10 pm
Berkeley's bash includes live bands with music for adults and kids, circus performers, pony rides, Afro-Cuban drumming, comedy, a dunk tank and giant slide, free dragon boat rides, arts & crafts, food. Fireworks from the end of Berkeley Pier at 9:30 pm.
At the south shore of Berkeley Marina (at the bottom of University Ave). No alcohol. Free.
PENINSULA AND SOUTH BAY
Redwood City Independence Day Celebration
9 am–5 pm
The 2011 celebration highlights the city fire department's 150th year. Community organizations, arts and crafts, entertainment, a kid's area, food and a battle between UC-Davis' and Stanford's marching bands are all part of a day-long festival. Parade starts 10 am at Brewster and Winslow; prizes to the best equestrians, floats, bands, drill teams, drum majors and groups. Side activities: A fun run, car show and fire department pancake breakfast.
In downtown Redwood City. Free.
Rose, White & Blue Parade
10 am-3 pm
San Jose's Rose Garden district parade starts at 10 am and includes bands, dance troupes, equestrians, home-made floats, antique cars, kids on bikes and pets. Picnic afterward has live music, awards, arts and crafts and a classic car show, with food available from local restaurants.
Parade starts at West San Carlos and Shasta Ave.; ends on The Alameda near Shasta. Picnic is on The Alameda between Hanchett and Shasta avenues. Free.
Palo Alto Summer Festival & Chili Cook-off
12–5 pm
More than 20 teams compete for the chili championship. Plus line dancing, a live band, DJ, kids' activities and non-chili food vendors.
At Mitchell Park, 600 East Meadow Dr., Palo Alto. Admission: Free (nominal fee for tasting).